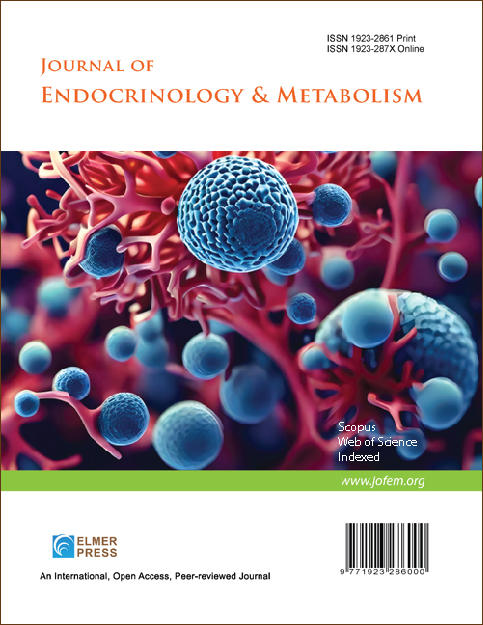 Frequency: Bimonthly
Journal access: Open Access
ISSN-print: 1923-2861
ISSN-online: 1923-287X
Journal scope: Journal of Endocrinology and Metabolism is an international, open access, peer-reviewed journal. The journal scope encompasses the basic research and clinical research of endocrinology and metabolism. The journal reports the new findings and developments in all endocrine and metabolism fields. The types of manuscript are original article, clinical trials, review, case report, letter to the editor, short communication, book review, and meeting summary.
Indexed and covered by: Chemical Abstract (CA); EBSCO; Directory of Open Access Journals (DOAJ); Worldcat; Google Scholar; Google; JournalTOCs; PubMed: selected citations.
Highlights

 

 

Most Read

 

In 294 older patients (mean age 82.2 ± 7.9 years, 72.1% women) with osteoporotic HF, we measured serum levels of alanine aminotransferase (ALT), gamma-glutamyltransferase (GGT), alkaline phosphatase (ALP), bilirubin, albumin, adiponectin, leptin, resistin, 25(OH) vitamin D (25(OH)D), intact parathyroid hormone (PTH), calcium, phosphate, magnesium, osteocalcin (OC), bone-specific alkaline phosphatase (BAP), urinary concentrations of deoxypyridinoline (DPD/Cr) and cross-linked N-telopeptide of type 1 collagen (NTx/Cr) (both corrected for urinary creatinine concentrations). Full Text

Thyroid Replacement Therapy: The Hidden Challenges


Hormonal Contraceptive Use After Venous Thrombosis: Practice From 1999 to 2004

An Analysis for Aggravation of Thyroid Function After Discontinuing Potassium Iodine in Graves' Patients Treated With Methimazole and Potassium Iodine

Comparison of Glycemic Variability by Using Insulin Glargine and Insulin Degludec in Japanese Patients With Type 1 Diabetes, Monitored by Continuous Glucose Monitoring: A Preliminary Report

The Influence of Vitamin D Metabolism on Gene Expression, Matrix Production and Mineralization During Osteoprecursor Cell-Based Bone Development

(Most read articles in the last 12 months)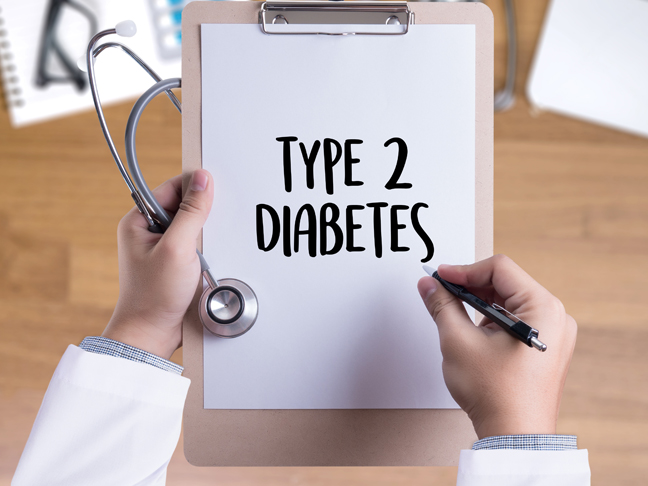 Significant Differences in Effects of Sitagliptin Treatment on Body Weight and Lipid Metabolism Between Obese and Non-Obese Patients With Type 2 Diabetes
We retrospectively sub-analyzed effects of 6-month treatment with sitagliptin on glucose and lipid metabolism, blood pressure, body weight and renal function in patients with type 2 diabetes, by dividing 173 type 2 diabetic subjects into obese group (BMI is greater than or equal to 25) and non-obese group (BMI < 25). At baseline, obese group was significantly younger than non-obese group. Diastolic blood pressure, low-density lipoprotein-cholesterol (LDL-C), triglyceride (TG), and estimated glomerular filtration rate (eGFR) in obese group were significantly higher than in non-obese group. Serum high-density lipoprotein-cholesterol (HDL-C) in obese group was significantly lower than in non-obese group. Full Text
Vol. 4, No. 5-6, Dec 2014
Table of Contents
Review
Original Article
Case Report